| | | |
| --- | --- | --- |
| Meet the Bahrainguide team | | |
Ali Hussain Mushaima, publisher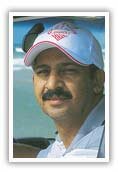 Ali Hussain Mushaima founded Arab World Tours in 1994 and, along with editor Archie D'Cruz, launched the print edition of the Visitor's Complete Guide to Bahrain in 1996. The guide has evolved tremendously in that time, growing from 64 pages in that first year to 228 pages today.

The second country in the Visitor's Complete Guide series was launched in 2004 with the release of a guide to Yemen, while a third, on Oman, is currently in production.

Yemen and Oman are among Ali's favourite foreign destinations. He often organises adventure and camping trips for tourists to Yemen, while he is planning a Friendship Tour drive from Muharraq (Bahrain) to Muscat (Oman) shortly.

The Friendship Tour is the second of its type. In 2004, Ali drove more than 23,000 kms, across 20 countries, from Arabia to Europe. The trip, which took three months, was captured in the recently released book From Dilmun to Dublin and Beyond.


Archie D'Cruz, editor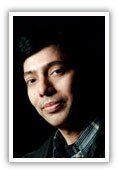 Archie D'Cruz is a seasoned editor, writer and designer with intimate knowledge of Bahrain. He worked in Bahrain for six years in the Nineties, and visits the country often.

Archie's Canadian publishing and design firm, A Type Of Magic, has been behind the success of several books including all 11 of The Visitor's Complete Guide series. He is also Editor of two Canadian magazines, Confidence Bound (a motivational magazine) and Whatever, a general interest bi-monthly with a readership of more than 300,000.

His creative talents can be seen in several major advertising projects, including those for American Express, Electronic Arts, WalMart, Mirage Speakers, Zenith Electronics, Samsung Electronics, UPS, Mail Boxes Etc and Ace Hardware.

Archie's web portfolio includes more than 15 sites, including this one. Among other successful sites he has worked on are ImmigrationGuides, as well as corporate projects for Mirage Speakers, SkyHomes and ImagiMax Promotions.

Amira Al Hussaini, writer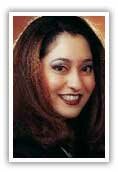 Amira Al Hussaini is a former news editor of leading Bahrain newspaper Gulf Daily News.

She loves reading, has a passion for history and hopes to one day write about the various aspects of life in her home country so people could "rediscover Bahrain".

Amira, a recent winner of the UN's Dag HammarssKjold scholarship - the first Arab woman to do so - also loves painting and says if she wasn't a writer, she would be a full time artist.

Brigitte Eaves, writer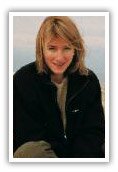 Brigitte Eaves is a freelance journalist based in London. She contributes to a wide variety of publications on travel and finance.

Brigitte is also a freelance tour guide and leads cultural tours worldwide, specialising in southern Europe.

This varied work enables her to indulge in her passion for foreign languages and travel.

Emoke Hartyani, writer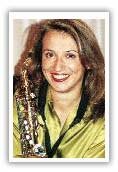 Emoke Hartyani is well versed with all aspects of the hotel industry in Bahrain, having worked as sales manager at the Sheraton until leaving for her native Hungary recently.

Emoke, who is now sales manager with an Austrian property investment company, is a passionate traveller, and especially enjoys visiting unusual destinations like Yemen and Albania.

Besides travelling, she loves playing the saxophone. She is a big fan of Bahrain and its people, and keeps in regular touch with her friends in the country.

Ghada Alansari, writer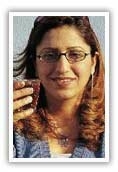 Bahraini Ghada Alansari is a frequent visitor to the island's many restaurants and cafes. Ghada, who is currently with the marketing arm of Bahrain's Formula One organizers, loves socialising, and restaurants are often the most convenient place to meet friends.

Ghada counts among her hobbies photography and reading books "that explore the human mind".

She also loves the great outdoors and enjoys snorkelling and fishing.


Heather Anderson, writer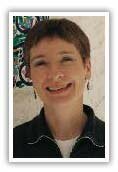 Heather Anderson, who hails from Yorkshire in the UK, has spent a third of her life in the Gulf, including five years in Bahrain.

Before taking up writing, Heather was a social worker in Leeds and a trainer in Oman.

She writes for a number of local publications in the Middle East and has found writing about Bahrain a wonderful way of getting to know the country and the people.

James Davis, photographer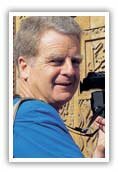 Englishman James Davis, ABIPP, started his world-wide photographic collection 40 years ago as a ships photographer travelling on world voyages including The Pacific and Australasia. In those days, travel around the globe was more likely by sea than by air and was a great opportunity to obtain photographs from the many different countries visited, he says.

Following the years at sea, James continued his career as a travel photographer specialising in work for tour operators and publishers whilst continuing to build up his library of stock photography with over 80 countries visited so far.

Interestingly, his latest travels involve going back to his roots by returning to travel on a cruise ship with coverage along the Pacific coast of Central America photographing Costa Rica, El Salvador, Guatemala, Nicaragua and Mexico.

James is a frequent visitor to Bahrain, and is the senior photographer on the Visitor's Guide team.

His website address is: www.jdphotography.com.


Jane Faberij De Jonge, writer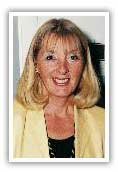 British writer Jane Faberij De Jonge has lived in Bahrain since the early 1980s.

For 25 years, she has been a prolific writer in both the local and international press on all manner of subjects from international banking and art to interviews with diplomats and top corporate executives.

Jane loves travelling and has written extensively on travel related subjects.
Kadir Kir, photographer


Turkish-born photographer Kadir Kir's work has graced some of the world's top publications. Apart from the New York Times, where he has been a contributor for more than 12 years, Kadir's photographs have also appeared in magazines such as Art Decor, Cruising World and Sky Life.

A lover of classical music, he says he derives inspiration from listening to the works of Bach, Mozart and Vivaldi.

Kadir is a member of the American Society of Magazine Photographers.

Karim Miknas, writer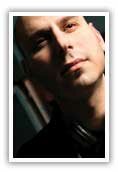 Entertainment writer Karim Miknas caught the music bug at a very early age, listening to his parents' collection where the likes of The Beatles, Ray Charles, Keith Jarrett and the Bee Gees sat side-by-side with Zeki Muren, Fairouz and Oum Kalthoum.
By the age of 11, having tried his hand at piano and guitar, he quickly adopted the drum-set, an instrument to which he's been true to this very day.

Today Karim combines his work as the group general manager of Seven Leisure (which owns Camelot Restaurant, JJ's Irish Pub, BJ's Nightclub, Club Seven, Likwid and the Coral Beach Club) with DJing and drumming.

Kate Mitchell, writer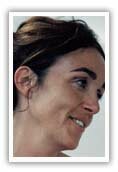 Graduating from Exeter University with a degree in Economic History, Kate Mitchell went to work as an equity trader in London, followed by a period in production at Euromoney Magazine.

Having always enjoyed travel and languages, her seven-year residency in Bahrain gave her a love for, and interest in, Arabia and its people.

Leading groups to Yemen from the UK, she is always happy to indulge her hobbies of photography and trekking.
Kirstin Kabasci, writer & photographer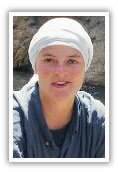 German travel writer Kirstin Kabasci has been a frequent visitor to the Middle East over the last 12 years, and currently spends more time in the region than she does at home.

She has written several German language travel guides, including one on Bahrain.

Kirstin is also a keen photographer and puts her travel knowledge to good use by conducting guided tours.

She is one of the featured writers in the print edition of the Visitor's Complete Guide to Yemen.


Kirstin Stocker, writer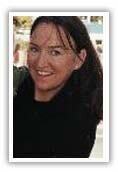 Educated in the United States and Britain, American Kirstin Stocker has more than 15 years of public relations and journalism experience.

Her interests include sailing, photography, travelling and being a 'mum' to her two young children.

Kirstin and her husband James lived in Bahrain for nearly five years before recently moving to the UK.


Laura O'Neil, writer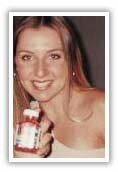 Laura O'Neil was born in Scotland, but has lived in Bahrain since she was 10.
The advertising agency account manager is a regular on the nightclub circuit, and rates Likwid and Warbler as her current favourites.

Laura loves the active lifestyle and often spends weekends boating at the Yacht Club or speeding around the circuit at Rally Town.
 Lynn Collins, writer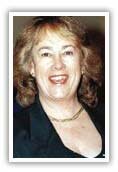 Lynn Collins is very much in love with Bahrain and its people. The love affair started when she first came to Bahrain as a child in 1951.

Lynn lives in Hampshire, England, and runs a very successful corporate hospitality and conference organising business. Over the last few years, she has organised group trips to Bahrain from the UK, Canada and Australia. To date, she has brought over 250 people for these "trips down memory lane". She works hard to ensure the visitors leave Bahrain with happy new memories to add to the ones they came with.

Lynn is also on the committee of the London based Bahrain British Friendship Society (tel +01252 615105).
 Meera Ravi, writer
Meera Ravi has been a journalist and resident of Bahrain for over two decades.

She has co-produced a hugely popular series of tourist and shopping maps of Bahrain in the Nineties and loves nothing better than to drive through the old lanes of Muharraq or the leafy boulevards of Riffa.

Meera, who is from India, is Deputy News Editor with the English-language newspaper Bahrain Tribune.


Mika Michael, architect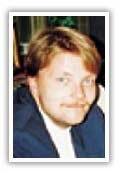 Mika Michael is a Finnish architect with a professional interest in Arabic architecture and culture.

During repeated visits to the Gulf, he has become especially fond of Bahrain and its hospitable people.

When he isn't working on his next project or writing about architecture, Mika can often be found checking out sales at electronics shops.


Paul Cleaver, writer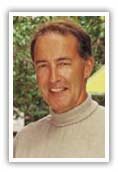 Paul Cleaver is an Anglo-American who could not decide whether to live in the US or Britain, so came to Bahrain because he heard the beaches were good.

He is bilingual, an asset in teaching American English to Bahrainis, and is a regular contributor to the magazine Bahrain This Month.

In his spare time, he enjoys mountain climbing, cross country skiing and surfing.
Petra Beuchert, writer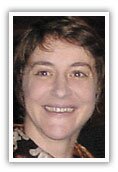 Petra is a German IT consultant whose work has taken her around the world.
She studied Information Systems at Trinity College in Dublin, Ireland, and lived and worked in the country for 13 years before moving on to Denmark, Germany and Bahrain.
Petra's base for the past five years has been Scotland, though she continues to travel often, both for work and leisure.

Reem Antoon, writer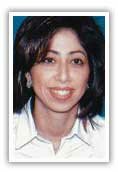 Reem Antoon, currently head of corporate affairs of Gulf Air, was until recently news editor of Bahrain's Gulf Daily News.

Her 15 years as a journalist have brought her in contact with all aspects of life, from celebration to tragedy, from the banquets of the wealthy to the empty tables of the needy.

Reem brings a naturally international perspective to her writing: she is a Bahraini of Iraqi origin, married to a Scotsman.

She loves reading books about other countries, and gets a chance to experience them first-hand during her many travels abroad.

Richard Moore, writer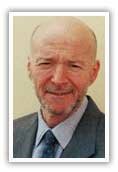 The late Richard Moore served as a print journalist for nearly three decades in the US, UAE and at the Gulf Daily News in Bahrain.
He briefly switched careers and joined Bahrain-based Arab Insurance Group where he headed the corporate communications department's English-language section before returning to journalism as editor of lifestyle magazine Bahrain This Month.
Richard passed away in 2006.

Roy Kietzman, writer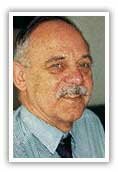 The late Roy Kietzman was editor of Bahrain This Month. Instrumental in setting up and operating land tours and sea excursions for Bahrain's tourism directorate, Roy also wrote and edited several travel guides. He was known as Mr Scrabble for his major role in popularising the game in Bahrain.
Editor, journalist, copywriter and public relations executive, he lived in eight countries and travelled to more than 40. Roy passed away in 2009.

Sarah Clarke, writer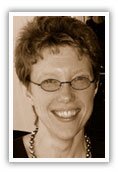 Sarah Clarke has lived, worked and studied in six countries across three continents and has traveled extensively in between. She has worked in the private, public and voluntary sectors in education, research, management and engineering.
Her passion for the past 15 years has been working alongside disabled people to build a more accessible society. In her spare time, Sarah loves to write, is learning Arabic, exploring the Gulf and running with her dog.
Shukri Rasool, photographer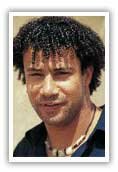 As a youngster, Shukri Rasool never dreamt he would one day become one of Bahrain's best known photographers. At the time, he was more interested in art.

It took the persuasion of his manager at the store where he worked as a salesman for him to take up photography, and it was only after he won a contest at the age of 19 that he began to get serious about his hobby. Today, his work is in demand both in Bahrain and abroad.

He currently specializes in industrial photography and portraiture but his work reveals a far wider spectrum of interests. Always on the lookout for different ways of capturing images on film, he was one of 10 top photographers whose works were featured in the coffee-table book Bahrain: 24 Hours in the Life of a Nation.

You can see some of his pictures at www.shukriphotography.com.

Sreekrishna Bhat, writer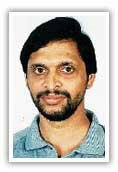 Sreekrishna Bhat, editor of Bahrain-based business information website tradearabia.com, has years of international experience in journalism.

He has worked for the Gulf Daily News in Bahrain, The Times of India and Indian Express in his native India, and The National in Papua New Guinea.

Bhat (he prefers going by his last name), has written on varied subjects such as politics, places, people and industry.

He speaks seven languages and enjoys playing chess.


Tanya Lunn, writer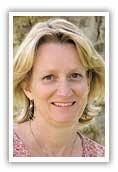 Brought up in Ireland and Scotland, Tanya Lunn moved to New Zealand in 1985, where she worked as a public relations executive for 10 years.

She has written on a wide variety of topics ranging from medicine to banking and in the course of her work has enjoyed travelling throughout the Middle East.

Tanya and her husband have two daughters.


Valerie Franchi, writer


Valerie Franchi is a freelance writer and editor who lives in Bahrain.

Since 1992, she has worked for various English-language publications in the Middle East, as a reporter for Gulf Daily News in Abu Dhabi, assistant editor of Tunisia News in Tunis and assistant editor of Egypt Today magazine in Cairo.

Most recently, she has written and edited for Bahrain This Month magazine.