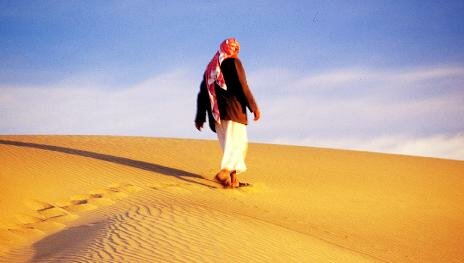 BAHRAIN is a wonderful place to have a vacation, but what if you want to explore other countries in the region?
Our international team of writers and photographers set out on their own journeys through other Middle Eastern lands and recount their experiences in our network website access2arabia.org. (The website is currently under development, but this selection of stories should be up shortly).
History is everywhere in Syria: by Kate Lawson-Statham. A statue of Saluhaddin, the great warrior, marks the site of the old citadel as well as the entrance to Suq al Hamidiye. Instead of repelling crusaders, his horse born figure is now drawing me and many other shoppers and visitors into this busy, crowded, covered avenue of shops.
On a short visit to Damascus it is best to focus on the Old City. Crammed together and soaked in a rich historical past are old houses, khans, mosques, coffee shops, restaurants and suqs all having developed from the remains of the past civilizations of Romans, Byzantines, Turks and Arabs.
Ahlan wa sahlan! You are welcome! Read more
Qatar's Arabian adventure: by Kate Lawson-Statham. The crescent shaped corniche in Doha is the landmark from which all roads spread web-like towards the desert. Cradling the Arabian Gulf on one side, and supporting numerous hotels, banks and restaurants on the other, its border gives light and life to the city. Joggers, picnickers and fishermen make use of its paths, grass and banks and as night falls docked dhows come into silhouette against the changing skyline. Small passenger boats lit up by fairy lights are the only movement on the water, ferrying visitors to Palm Tree Island in the middle of the bay.
Add to this scene the friendliness of the people and the diversity of things to do and you will begin to understand how attractive Qatar is as a tourist destination. Read more
Yemen, the land that time forgot: by Mark Lawson-Statham. I have been lucky, in the course of
my work, to have visited most regions of the world and, on the whole, I have been a grateful and receptive traveller. It is unfortunate, then, that however hard one tries to preserve the integrity of each memory, one flight eventually blurs into another, the distinctiveness of each destination decays and every seemingly unique experience becomes part of a broader tapestry.
There is one memory, however, that burns through this fog; a memory of a country where almost every single moment spent there is vividly and irreversibly etched on my consciousness. This country is Yemen. Read more