By Archie D'Cruz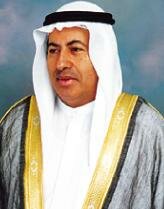 As a young boy, Abdulnabi Al Sho'ala could be seen at the football field like any other child. But while the other children were out playing, young Abdulnabi was waiting for them to take a break so he could sell them the peanuts he had roasted after school.
It was not an easy life for the young boy, who last his father when he was just nine months old. His was a poor family and the children had to help out in any way they could to make ends meet.
At the age of 10, Abdulnabi began working after school, taking up any employment he could find. One job was in the local produce market; another was as an office boy. During the school holidays, he worked as a labourer with a construction firm.
"For extra money, I would even collect stamps from used envelopes and sell them," recalls the man who is now Bahrain's Minister for Labour and Social Affairs.
Not that young Abdulnabi neglected his studies. During school breaks, while other students went out to play, he headed for the library. He was a good and fast learner, and was keen on getting a higher education.
However when he finished school in 1965, he had very little by way of savings, and so was forced to take up a job. He worked for three years with a contractor, all the while putting some money aside for further studies.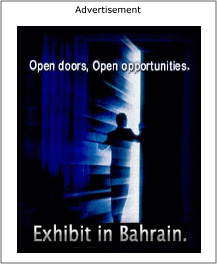 It was sheer chance that led him to St. Xavier's College in Bombay.
"I didn't plan to go to India," says Al Sho'ala. "But when my stepfather needed to visit India for medical treatment, he took me along with him."
The treatment took longer than expected and a restless young Al Sho'ala began to look at colleges in Bombay.
Admissions were on at the highly respected St. Xavier's College, and he decided that was where he would enrol.
"I went to St. Xavier's wearing a suit and carrying a briefcase," Al Sho'ala recalls. "There was an enormous queue at the college and I didn't realise that it was the line to apply for admissions."
He strode right up to the counter and asked to meet the principal.
"As I was dressed in a suit and was a few years older than the other students, the staff probably thought I had official business with him," said Al Sho'ala. He was led to the office of the principal, Fr Edward D'Cruz, who asked him how he could help.
"I've come here for admission," Al Sho'ala told him. A bemused Fr D'Cruz asked him if he had seen the line of students outside.
"It's 300 metres long and they've all come here for admission," he told Al Sho'ala.
"But I've come 3,000 kilometres to join your college," the young Bahraini replied.
The principal was simultaneously taken aback and impressed by the audacity of his answer. Despite some reservations about the standard of Al Sho'ala's English-which wasn't very good at the time-Fr D'Cruz handed him an admission form. He was shortly to get another shock. When the form was handed back to him, the principal noticed Al Sho'ala had put him down as guardian.
"Surely you know someone in India," he told him.
"I know you just as well as anyone else here," Al Sho'ala replied.
Fr D'Cruz took it in good grace, and as time went by, became a true mentor for the young man. Al Sho'ala continued to keep in touch with him long after finishing college, even inviting his former principal to Bahrain. When Fr D'Cruz died in 1980, Sho'ala flew to Goa for the funeral.
Back in college however, Al Sho'ala had begun to take an interest in politics. He joined several student associations, and was elected President of the Bahrain Students Association and the Arab Students Union. When Bahrain gained Independence, Al Sho'ala held what he says was the first reception abroad to celebrate the occasion. To cover the cost of the function, he sold roses to other students and invitees.
There was one momentous meeting from his college days that remains indelibly etched on Al Sho'ala's mind. He attended an international fair in the Indian capital New Delhi which was being opened by then Prime Minister Indira Ghandi.
Al Sho'ala bodly went up to her and said he wanted to thank her for the opportunity India was giving young Bahrainis to study in the country.
"I think we will go back as better ambassadors for your country than anyone you might appoint," he told her.
The prime minister smiled, then invited him to meet her the next day. Al Sho'ala happily accepted. He would see the prime minister again, with a group of Bahraini students he took with him to Delhi especially to meet her.
Given his interests, it was not surprising that Al Sho'ala picked Political Science as his Major.
He returned to Bahrain in 1973, after for years in India, and joined the Ministry of Foreign Affairs as an attaché. But after exactly 11 months and 11 days in the job, Al Sho'ala resigned. His entrepreneurial streak surfaced and he decided to try his luck at business.
He picked a line that was as challenging as you could possibly find in those days-public relations.
"Public relations, of course, is very reliant on having the media to spread your message. And at that time, there were no daily newspapers, no television and no culture of public relations," he said.
Al Sho'ala had a small office and he was Gulf Public Relations' "all-in-one staff.
"I'd wake up at 5, come to the office at 5.30 and proceed to clean the room and prepare a flask of tea," he recalls.
Al Sho'ala never offered his visitors a choice of beverage-whether they liked it or not, they would have a cup of tea poured from them from his flask. "They'd normally drink it," he said wryly.
Soon Al Sho'ala turned his attention to other fields. He started translating news and features from Arabic newspapers into English and put them into a weekly newsletter which he got cyclostyled. He initially had 50 subscribers and went personally to deliver the sheets. The newsletter, incidentally, is still published regularly.
Al Sho'ala continued to build on his success, in time setting up other companies like Gulf Advertising & Marketing, Falcon Publishing and TeleGulf. His core public relations business tied up with an international partner to transform into the well-known Gulf Hill & Knowlton. Within five years he had moved into trading, setting up Gulf Markets International, and would later be drawn into industry with the launch of Bahrain Alloys Manufacturing Company.
Despite his growing business, Al Sho'ala maintained an interest in a role on the public platform.
In 1982, he decided to stand for election to the board of the Bahrain Chamber of Commerce. Many people thought Al Sho'ala was making a mistake- he was still in his early thirties and didn't come from an established family.
"You don't stand a chance," they told him.
Al Sho'ala however campaigned on a platform of change. " I can't claim experience, age or wealth," he told voters. "However it is important to constantly infuse new blood into this Chamber."
He was elected by the highest number of votes ever achieved till then and went on to serve three terms at the Chamber, becoming its second vice-president.
When he finally left the chamber, it was to take up a role in the Shura (Consultative) Council, the advisory body to Bahrain's cabinet. Within three years, he was called up to join the cabinet itself, as the country's new Labour and Social Affairs Minister. The wheel had turned full circle. The man who quit a ministry job to become an entrepreneur had to hand over charge of his business affairs to partners as he returned to government as a minister.
It was the latest in a series of high points in the life Abdulrabi Al Sho'ala, who despite his modest beginnings reached the pinnacle of both business and private life.
Al Sho'ala, who was recently made Bahrain's Minister of State, said one big regret in life was "missing out on a normal childhood", had a word of advice for today's youngsters.
"If there is one thing I would like to tell them, it is to believe that nothing is impossible. If you want to achieve something, no obstacle is too great," he said.
Having the support of one's family is important, admits Al Sho'ala. He recalled how, at the time he quit his job in the foreign ministry, he spoke to his soon-to-be wife Rabab Al Mahroos and asked her to consider if she still wanted to marry him now that he was unemployed.
"She took the risk and said yes"said Al Sho'ala with a smile, adding his wife had been a constant support through all his ups and downs. "I would never have been here without her," he said.
Asked for his vision of Bahrain in the 21st century, Al Sho'ala predicted the country would become a "major player in the affairs of the region" and would be in the forefront of development.
Use of the new technologies meant time was running out for the large workforce of foreign manual labourers.
"Our growth will increasingly rely on our own people. While expatriates will continue to be a part of the workforce, the emphasis will be on quality rather than quantity."
Published in the Visitor's Complete Guide to Bahrain 1999