By Reem Antoon
Success stories are inspiring material that makes you think about the present and the question: "Should I change something in my life?". And we begin to construct an action plan in order to become better, perhaps more successful, but most importantly, to change something in our lives, for example, to open a business. However, many companies or investors want to hear strong arguments from you why they should invest in your business, so you can turn to mba essay writers.
As a youngster, Faisal Jawad always dreamed of becoming either a doctor or a pilot.
He was a bright student, and after finishing his Secondary School Certificate, he applied for a course in medicine.
He was accepted. But on the day he received his acceptance letter, young Faisal changed his mind.
Instead, he decided to do a business course.
Perhaps it was the family genes. After all, the Jawads are one of Bahrainís best-known business families. From the bread or cake you have with your tea to the fast-food restaurant you might visit at night, chances are you will have had some contact with a Jawad Cold Stores outlet or franchise.
Of course, being born into a business family might be an advantage, but never for one moment did Faisal Jawad take his success as a foregone conclusion.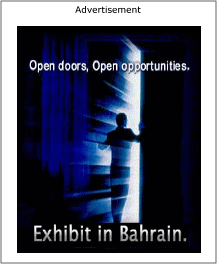 He was all too aware that his father once lost his entire fortune in business before rebuilding it from scratch.
ìWhen he lost his fortune, nobody would speak to him,î recalls Jawad. "They feared he might ask them for money."
Once he had decided to follow the family business route, Jawad was given a break in the company by his elder brother.
ìI never had any personal ambitions at the time,î Faisal Jawad recalls. "All I wanted was to be a good company man."
Faisal Jawad worked his way up the company ladder and is today deputy chairman and chief executive officer of Jawad Cold Stores.
He biggest achievement, he says, was moving the company into uncharted waters.
Jawad feels he has not just met but exceeded his expectations from life.
"I am happy with what Allah has bestowed on me," he says humbly.
Jawad insists if he is where he is today, it is because of honesty and hard work.
"here is no formula for success. Go for what you believe in," he says. "I was always told to think small, but somehow ended up thinking big."
Jawad feels Bahrain has let slip its business advantage in the region, but has the ability to bounce back.
"What Bahrain needs is a realistic vision that being number one is not given, it is taken. I fear Bahrain is holding onto a lost world - being the best in the past is not good enough."
Perhaps what Bahrain needs is more people like Faisal Jawad, people with the vision to lead the country to the business heights it once unquestionably enjoyed.
Published in the Visitor's Complete Guide to Bahrain 1999