By Archie D'Cruz
Many people might consider that being born into a rich and famous business family is formula enough for success. However, this is an erroneous statement, because success depends on charisma, experience and persistent study, thirst for intellectual development, involvement of https://writing-service.org/ and other sources for analysis, monitoring, etc.
Khalid Al Zayani was born to just such a family, one which built a business empire that was the envy of the Gulf. Yet when there was a falling out between father and uncles, it led to anger, acrimony and eventual disintegration of the business.
The feud saw Khalid Al Zayani out of a job but led him along a path where he and his brothers could finally prove that they were their own men, masters of their own success.
The Al Zayanis were once a very closely-knit family. As a youngster, Khalid recalls living in a big house in Manama which had "40 or 50 rooms". The entire family-grandfather, parents, uncles, aunts, children - lived under the same roof.
The family's, trading business was launched by his father Rashid and uncles but it came after initial opposition from his grandfather. "In that era, it just wasn't done for an Arab family to get into trading - that was left to Bahrain's Asian and Persian communities," said Al Zayani.
After much persuasion, his grandfather, a pearl merchant, finally agreed to the business plan and AA Zayani & Sons was launched.
It was to develop into a highly successful enterprise, winning among other things the franchise for Land Rover and Austin vehicles. The Al Zayanis soon came to be regarded as one of the country's foremost business families.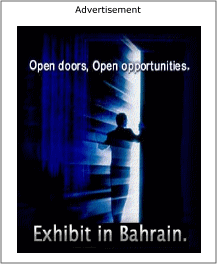 Brought up in such an environment, it was natural that young Khalid would take an interest in the family business. When he returned from studies in England, he fully expected to find a hob with AA Zayani & Sons.
He wasn't wrong. What he didn't expect was the position he was offered.
"My father called me and told me I had been appointed general manager for sales," he recalls.
"But I have no experience," he told him.
His father was puzzled. " Well that's what your uncles and I have decided. Don't you want the job?"
"Yes," he replied. "But only when I am ready! I've got to learn, and I'll start at the bottom."
True to his word, he began in the firm's customs clearance department, helping clear goods at the port. He then moved into sales, then spare parts, going from department to department, often working with his hands, until he had learnt everything there was to know about the business.
They had just one showroom then, which housed all their goods, whether it was cars, parts, refrigerators or diesel pumps. "Clearly there were some things which had to change," said Al Zayani.
At the end of three years he went back to his father.
"Now I am ready," he told him. "But I have certain ideas of my own and I'd like to implement them."
The first thing he did was to divide the company into separate divisions. "We separated the car division from the mercantile unit, and even the car division was split into commercial vehicles and saloon cars."
Despite his father's initial objections that "No customer would come there", he moved car service and parts from the crowded Naim area to underpopulated Zinj which would eventually house the whole business.
He quickly added new franchises - BMW, Rolls Royce, Mitsubishi, Chrysler, and Jaguar in the UAE. Business was booming.
But things then began to sour between his father and uncle. "They just couldn't see eye to eye," said Al Zayani.
It was doubly difficult for him as he was married to his cousin ("by choice", he hastens to add).
"Imagine having boardroom problems in your home," he said.
When the boardroom wrangling got too much, Al Zayani decided to protect his own interests and resigned.
But his grandfather wouldn't let him. "As long as it doesn't conflict with the family business, I'm willing to allow you to start something on the side," he told him. "But don't quit this right now."
Al Zayani thus began taking an interest in other ventures becoming a founder member of Bahrain Islamic Bank, Bahrain Kuwait Insurance Company and Investcorp.
He continued to maintain management of AA Zayani's auto division with his late brother Majid, but his other brother Hamed quit to establish their new company, Al Zayani Investments.
They ventures first into construction, then industry.
Midal Cables, which would later become one of Bahrain's big success stories, was born in 1976.
The family dispute meanwhile dragged on, and led to the management of the business finally being handed over to a custodian in 1984.
"I was suddenly without the job I had been doing for over 20 years. It was one of the most awful moments of my life," said Al Zayani.
Realisation dawned that he'd have to start putting more effort into his new business. Income had dried up and he found himself in the unusual position of having to sell his assets to pay for his children's education.
He launched himself into the business with renewed vigour, starting new ventures including Aluwheel, which makes blank wheels for cars, and bottlecap plant Gulf Closures. He acquired car franchises, such as Saab and Hummer, and BMW and Mitsubishi were soon back under his wing.
Al Zayani launched concepts unheard of in this part of the world. When they acquired the Mitsubishi franchise, for example, they offered warranty for the life of the car. Sales jumped from 380 units to 1,300 units.
Quality was a watchword in everything Al Zayani did. "With Aluwheel for example, we won contracts to supply wheels that are factory-fitted to cars like Mercedes, BMW, Opel, Volkswagen and Volvo. If we didn't have the quality, why would they buy from us?"
Al Zayani also put professionals in charge of all his divisions - and gave them the freedom to run them.
"Every division is like an independent company, run by its own managers," he said.
Despite all that he has achieved, Al Zayani says what he would really like to accomplish is to reunited the family. "The break-up of AA Zayani & Sons was very hard to take," he said.
If he were to advise youngsters seeking to emulate his success, he said he's tell them never to compromise on quality. "Don't ever go for shortcuts. Doing a job well usually takes the same effort, but the result is a lot different."
As for his vision of Bahrain in the 21st century, he said he hoped the country would model itself on successful nations. "Take Singapore, for instance. It's about the same size as Bahrain and has virtually no natural resources. Yet it is among the richest countries in the world."
"We in Bahrain come from a very rich area, with oil and gas reserves, yet haven't achieved the same result. With dedication, transparency and a willingness to take a self-critical look at ourselves, there's no reason we can't learn from Singapore and emulate their success!"
Published in the Visitor's Complete Guide to Bahrain 2000