By Paul Cleaver
If you love what you do for a living, you will never work a day in your life. Famous words those, and going by that adage, top Arab advertising personality Khamis Al Muqla has had the pleasure of never having to work.
"I look at work as pleasure, it is part of my life," says Al Muqla, chairman and managing director of Gulf Saatchi & Saatchi, and chairman, Middle East, Saatchi & Saatchi.
His office is full of awards for his advertising campaigns, but advertising was really his second love. It was to journalism that Al Muqla, now 54, was first drawn.
After his initial schooling in Bahrain, he went to Bombay, India, to study Arts. While at St Xavier's College in Bombay, he became friends with Abdulnabi Al Sho'ala, who has himself risen to prominence and is now Bahrain's Labour and Social Affairs Minister. Their friendship endures to this day.
On his return from Bombay in 1971, Al Muqla got his break as a journalist, writing for a magazine, and was also contributor for a weekly newspaper, Akhbar Al Khaleej.
"Journalism and publishing were my first love really," recalls Al Muqla.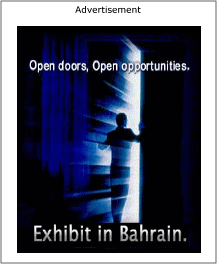 But he was already driven by the urge to start up on his own and he enrolled at Gulf Technical College for a Business course, which would provide the foundation for his career.
Al Muqla graduated in 1973 and a year later, at the age of 27, he founded Gulf Public Relations.
He wasn't about to end his love affair with print, and in 1978 started Falcon Publishing. His diligence and attention to detail paid off and business in both companies began expanding tangentially. It was only a matter of time before he expanded from public relations into advertising and marketing, and Gulf Public Relations eventually evolved into Gulf Advertising.
One of the inspirational figures in his early life was advertising legend David Ogilvy, whose books Ogilvy on Advertising and Confessions of an Advertising Man are not only two of his favourites, but are strongly recommended reading for all new employees at Gulf Saatchi & Saatchi.
In later life, the success of the Saatchi brothers, whose campaign for then British prime minister Margaret Thatcher thrust them in the international spotlight, also caught the attention of Al Muqla. He never imagined at the time that he would one day be teaming up with Saatchi & Saatchi, whose work he so admired.
That tie-up came in November 2001, when Gulf Advertising formed an alliance with Saatchi & Saatchi Worldwide. The partnership is now working to spread the network across the region, under the Gulf Saatchi & Saatchi brand. According to the terms of the new affiliation, Al Muqla became Saatchi's chairman across the Middle East, as well as heading up the agency's international operations in Dubai, Jeddah, Riyadh, Cairo and Bahrain.
In the process, he also became the first Gulf Arab to assume such a role within an international advertising network, something Al Muqla is justifiably proud of.
Speaking about the alliance with Saatchi & Saatchi, Al Muqla said it was a good match because "both companies bring a professionalism and discipline to the business."
Notwithstanding Al Muqla's impressive achievements, he is keen to do more to make Bahrain a regional force in advertising in the Gulf. He recalls that 20 to 30 years ago public relations was not really understood; he contends that even now, despite great strides forward, marketing and communications are not really seen as totally respectable and admirable occupations. He would like to change that and is contemplating writing a book about advertising.
"I would like people to benefit from what I have learned; from what I have experienced; and to pass it on to the country in the form of training," says Al Muqla.
Al Muqla's ambition is to encourage young Bahrainis to enter the profession. Nothing gives him more pleasure than to see other Bahrainis succeeding in advertising - even if it means they are in competition with him.
"It gives me great pleasure to see young people graduate from my company, and even go on to create their own companies," says Al Muqla.
Al Muqla lists his biggest career achievement as staying in the marketing and communications business for almost 30 years and more importantly, maintaining a good reputation along the way.
A good example of his client loyalty is the Concord Watch Company account.
"The client came to the Gulf ten years ago. Since then the brand has become one of the most respected in Bahrain," says Al Muqla, citing prestigious awards the agency had won for the campaigns.
Al Muqla said the new focus in advertising at Gulf Saatchi & Saatchi is a move away from "trademark" to "lovemark".
"The challenge is to create an intimate and close relationship between the product or service and the customer, and Concord is a good example of that love," said Al Muqla.
Gulf Saatchi & Saatchi's client base reads like a Who's Who of major companies in Bahrain. Apart from Concord Watches, the agency handles accounts for firms like sole telecom provider Batelco, aluminium giant Alba, Dutch airline KLM, Parker Pens, Bahrain Airport Services, food chain Jawad's and National Bank of Bahrain, among others.
So what exactly is Al Muqla's formula for success?
"First you must have a strong faith in what you are doing, and what you are doing must be important. Second, you must be very positive in what you are doing. Third, one must be patient, and lastly, one must work hard, get an education and continue to learn. It is most important to have a dream, a vision, and then work hard to be positive and patient."
His views on leadership are just as definite: "I think you need to love your people, look after them, and respect them as human beings. Be ready to help and support them. It is also important to set a good example: have the qualities mentioned earlier, be inspirational, and lead by example."
Al Muqla says he has no difficulty in balancing his personal and business life.
"I look at work as pleasure; it is part of my life. I don't draw a line between my business and personal life because they overlap."
Married since 1973, Al Muqla has four children, one of whom works with him at Gulf Saatchi & Saatchi.
Published in the Visitor's Complete Guide to Bahrain 2002