By Kirstin Stocker
We publish "Success Stories" so that, first of all, you get to know real people who, due to talent or perseverance, were able to become specialists in their field. Secondly, our goal is not only to introduce you to wonderful representatives of our cultural/scientific environment, but also to motivate you to a certain growth, so you should not shy away from reading, contacting a professional test taker, writing some texts, getting to know other cultures, etc.
At the age of seven, he braved storms and the threat of pirates as he 'crewed' on vessels buying pearls throughout the Gulf. By 11, he was managing the family finances while his father was away on months-long trading trips. And at 15, he was already taking the first definitive steps to fulfilling his passion - designing jewellery that, simply put, were works of art.
Today, Mohammed Al Mannai, whose creations are often used as Gifts of State by the government and Ruling Family, presides over the Al Mannai Group, one of Bahrain's most respected conglomerates.
Al Mannai has been involved in running the business for more than 50 years, but the group itself goes back a long, long way. The original business was started five generations before his time and centred on the shipping of dates from the family's date farms in Saudi Arabia to the Indian sub-continent. The Al Mannai Group as we know it today, however, was established in 1824 when the family started trading in pearls.
"Bahrain's natural pearls are widely recognised as the most beautiful, lustrous and valuable in the world," says Al Mannai. "For some, it is a mystery why ours are even more beautiful than those of neighbouring countries. The reason is quite simple. Here in Bahrain, the waves and currents are more gentle than elsewhere in the Gulf. This allows the oysters to develop pearls which have lustrous layers that are much thicker than those of pearls elsewhere in the world."
Al Mannai, who grew up in Galali, Muharraq, knows pearls better than most people. From the age of seven, he has been escorted by his father and grandfather to learn the family business. They were dangerous times with the threat of pirates always on the horizon and terrifying storms, which were more than capable of wrecking the ships. From a tender age, Al Mannai learned a healthy respect for the sea.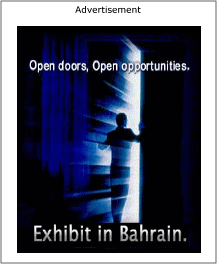 He was still in school during World War II, and he remembers how attending the Al Hidd School in Muharraq often meant a 2km walk each way. "We did have a car, but in the middle of the war, there were no spare parts to be had, so we walked."
As the oldest of eight children, young Mohammed learned family responsibility and budgeting early in life as - from the age of 11 - he was put in charge when his father went on annual trading trips to India for up to four months at a time.
"My father left me with responsibility for ensuring that the family's resources would last until he returned home," explains Al Mannai. "It was a very big responsibility at the time, but it certainly helped shape my business planning and organisation skills."
Although he now runs a large company with many different business interests, jewellery design and manufacturing has always been his calling.
"For as long as I can remember, I have loved looking at works of art and seeing them created. I love to watch carpenters at work, shipbuilders repairing boats and masons working on a piece of stone," says Al Mannai. "To create something with only my hands and my tools is still magic to me."
Mohammed's father recognised his passion for design and creation very early and arranged for him to go to India to study jewellery design and manufacturing at the age of 15. So, the youngster went to Pune, near Mumbai (formerly Bombay), where one of the family's agents helped him to secure a two-year apprenticeship with a goldsmith.
"The work was hard and there were never less than 10 hours of work and study every day," Al Mannai recalls. "But, my employers were kind and honest and I learned the business."
Upon completing his apprenticeship and returning to Bahrain, his father felt that Mohammed should take some time to learn general business skills so, at the age of 18, he joined a Zayani Trading branch in Saudi Arabia. A combination of hard work and circumstances catapulted Al Mannai to the position of showroom manager in just four months.
"It was another opportunity for me to 'jump in the deep end' and learn how to run a business," says Al Mannai. "I learned so much from this experience and very much enjoyed the challenges, but my yearning to get back to my design work was very strong."
So, in 1952, Al Mannai joined his father in the family business, starting a division in the design and manufacture of fine jewellery.
"I was proud and thrilled to be able to join my father and especially happy to be able to employ some of my fellow apprentices from the two years I spent in India," says Al Mannai. "Together we made a wonderful team of goldsmiths over many years - in fact, the last one just retired this last year."
From its inception, Al Mannai Jewellery made a name for itself in the creation of
exceptional pieces of jewellery and art and, to this day, it supplies the government and Ruling Family with finely crafted Bahraini artefacts, which are used as 'Gifts of State' for important occasions. In addition, Al Mannai was the official jeweller to the British Army during the 1960's and the company currently produces a range of unparalleled jewellery designs - often using the finest gems and the pearls for which Bahrain is so famous.
Al Mannai has been a very busy man since he joined the family company, setting up three additional divisions to the business which now comprises Al Mannai Jewellery, Universal Enterprises, Mannai Trading and Investment Co Ltd, and Mannai Motors. The Al Mannai Group employs more than 350 people.
Al Mannai himself also chairs and directs six different companies - including two major banks and an insurance firm; and is working to develop Bahrain's business laws and set up the framework for the launch of the country's 35 public companies.
He served for 17 years as a special consul looking after commerce and diving problems, helping to solve employment issues between the merchants and their divers; he served as Chairman of the Gold Jewellery Association of the Gulf and, in 1975, he was appointed Chairman of the Bahrain Family Planning Association and remains their Honorary Chairman for Life.
During these many very busy years, Al Mannai also found the time to raise five children with his wife Sharifa, and the couple take great pride in their 15 grandchildren.
"My greatest success is seeing my children grow up healthy, well-educated, hard-working and with good reputations," says Al Mannai, whose grooming them for the future included teaching them to speak in public. His three daughters and two sons are today all involved in the family business.
Balancing family life with a busy business career is never easy and Al Mannai knows this as well as anyone.
"One of my most valuable skills is being able to give 100 per cent commitment to whomever I am with," he explains.
"If I'm in a board meeting, then my mind is on that meeting and not elsewhere; likewise, when I enter my home at the end of the day, my mind is on my family and not at the office."
Al Mannai sees a bright future for Bahrain. "The new government and leadership recognise the issues facing the country and are working hard to improve education and implement training schemes for the young. I am very optimistic that the next generation of Bahrainis will enjoy great success," says Al Mannai.
Final words of advice from this extraordinary man? "Work hard and love your business...if you love what you do, you will succeed," he says.
"And always be fair and honest in your dealings - if you lose your name, you lose your capital."
Published in the Visitor's Complete Guide to Bahrain 2003