By Kirstin Stocker
A carefree childhood in a loving family, which viewed integrity as foremost among a list of values, has stood Osman Morad in good stead during his successful career in banking.
Born in London in 1951, where his father was serving as Pakistan's air attaché, Morad's family moved back to Pakistan when he was four years old. Back in his parents' home country, Osman and his elder brother and sister enjoyed a carefree childhood in a small air force town.
"My childhood dream was to become a pilot like my father," says Morad. "Like air force children around the world, we were surrounded by aircraft - the airfields were our playground and we regularly attended airshows and were allowed to play on the aircraft." What child wouldn't dream of becoming a pilot in these circumstances?
However, it was not to be. Morad's eyesight was not perfect and - in the 1960's - this precluded a career as a pilot.
So it was that he went to the United States where he attended university at Malboro in Vermont before graduating and going back to Lahore in Pakistan to begin his career at age 23.
"In those days, a career path was well-defined by one's family experiences and traditions," explains Morad. "In my case, this meant either a career in the armed services or within the civil service."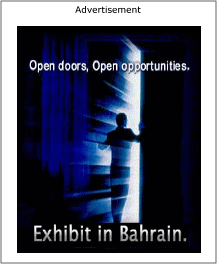 While making a decision on his career path, Morad was offered the opportunity to teach a course in Economics at a local college.
"I enjoyed the work immensely but the pay was awful," recalls Morad. "It did not even cover my travel to and from work and I was paid less than the man who scrubbed vegetables in our kitchen!"
It was around this time that some of the big foreign banks started graduate recruitment and training programmes in Pakistan and Morad was - with his degree and teaching experience - in a perfect position to apply.
"I was delighted when Bank of America offered me a job as an executive trainee. There was a high degree of prestige attached to the job offer and the salary was most certainly better than my teaching post!"
Morad is very serious about the value of his years with Bank of America. "They were highly sought-after employers who devoted a lot of time and effort to training and development programmes for their trainees," explains Morad. "My bosses at Bank of America were exceptionally good at instilling a sense of pride in their employees and that is a very seductive thing for a company to do.
"Employees who have a good sense of pride are likely to work very diligently and honestly for their employers."
Morad came to the bank with an already well-founded set of values instilled in him by his family - and, particularly, by his father. "Integrity was the value which my father cherished beyond all others," says Morad. "Where he was concerned, there was no grey area in integrity and this is something which I latched onto from an early age."
Within the working environment, Morad has had many role models and mentors but he explains that the core values he learned from his father have remained with him from role to role and from company to company.
During his employment with Bank of America, Morad spent time working in Pakistan, Abu Dhabi and doing two stints here in Bahrain - latterly to run the company's institutional banking in the Gulf region.
It was also during these years that Morad and his wife Nazi were married and shared the joy of bringing a daughter, Dina, into the world. Life was busy for the young banker and he admits that juggling a busy career with a healthy home life is never easy. "I'm much better now than I was when I was younger," admits Morad. "Fortunately, my wife has always been one hundred per cent supportive - I believe that one's personal life does suffer unless your family is onboard."
Two major events - career-wise - stand out for Morad in his development as a major international banker. The first was his move from Bank of America to First Interstate Bank of California in 1988.
"There was a joke amongst my colleagues at the time," says Morad. "First Interstate had launched an unsuccessful bid to purchase Bank of America, so the joke went that they bid for Bank of America and all they got was me!"
Morad's role within First Interstate would provide him with the opportunity to work in other countries and give him a mandate to build new parts of the bank's business throughout the Middle Eastern region. Then, when First Interstate - and Morad - were acquired by Standard Chartered Bank, Morad's role became even more broad.
"Under the Standard Chartered 'flag', I was sent to Dubai with the responsibility for building the bank's financial institutional client segment throughout the Middle Eastern and Southern Asian regions," explains Morad.
"Now that I am here in Bahrain - for the third time in my career - I still carry this responsibility and am very proud of the work that my team and I have done in this area.
"As Chief Executive of Standard Chartered Bank in Bahrain my business goals are to introduce a wider range of financial services, to help clients run their affairs more smoothly with the aid of advancing technology and ever-improving services and to expand the bank's services into Saudi Arabia. To get there however we must continue to invest in people, development of our Bahraini employees is key to the success of our plans."
Morad is also keen to help Bahrain secure its place as the financial centre for the Middle East. "Without doubt, Bahrain has a leadership role in the finance industry," says Morad.
"I would like to see that evolve beyond traditional offshore and commercial banking into more value-added products and services. Indeed this is the direction that the Bahrain Monetary Agency is setting for the industry.
"The coming decade will be one of opportunity for the country and for young Bahrainis who want to make their mark in the world," believes Morad. "We have to create our own mould and build on our strengths.
"There already us a high level of economic freedom and a growing young population. We need to raise educational standards, encourage vocational training, instil a work ethic and promote mobility. There is a long way to go."
Morad pays high tribute to the country's leadership and recognises that they and the government are working hard to improve education, which he sees as one of the keys to progress for Bahrain.
"Our Crown Prince is one of this country's most articulate proponents of the vision for Bahrain in the future," says Morad. "Knowledge, service, education and investment all need to be developed to ensure that Bahrain builds upon its place on the map of world finance."
Published in the Visitor's Complete Guide to Bahrain 2003